If you want to contact the Swedish Peat Association
E-mail:
info@svensktorv.se
​
Adress:
Branschföreningen Svensk Torv
c/o Neova
Arenavägen 33
121 77 Johanneshov
Sweden
Articles and materials in english
Peatland Snippets
Peatland Snippets is sent to members and friends of the IPS once or twice a month. To contribute to the newsletter, please email info@peatlands.org. Enjoy reading!

RPP Newsletter 4 - 2019
Last year, Responsibly Produced Peat focussed on spreading awareness about what actually needs to be done for certification of peat production locations.
Read PRRs newsletter here >>
In fond memory of Claes Rülcker
It is with great sadness we have to inform that Claes Rülcker, Managing Director of Svensk Torv (Swedish Peat) and the Swedish Peat Research Foundation passed away on the 19th July at the age of 63. Internationally, Claes Rülcker had a position on the Board of IPS and was the Swedish representative in Growing Media Europe.

Red more about Claes Rülcker >>
Peatland Snippets
​Welcome to the new Peatland Snippets, nr 1 2018. This newsletter will be sent to members and friends of the IPS twice a month. To contribute, email us: ips@peatlands.org

Snippets no 1/2018 >>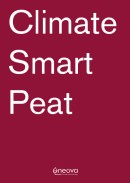 Climate Smart Peat
​New research into peat and peatlands shows that drained peatlands are leaking huge amounts of carbon dioxide into the atmosphere. Of no use. The leakage is so large that it exceeds the total carbon dioxide emissions from all domestic traffic in Sweden. It is a problem and we have the solution. By harvesting the renewable resource - peat from drained peatlands - we see to that it can come to good used. Download pdf >>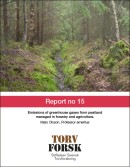 Greenhous gases from drained peatland
Report no 15
Peat is an organic soil that is accumulated because water saturation and lack of oxygen has substantially reduced the decomposition of plant residues. Sweden has around 10M ha of peat covered land whereof 6M ha is categorized as peat land because the peat layer is thicker than 30cm. About 2.6M ha of the peat land is hydrologically more or less affected by ditching in order to enable forestry or agriculture. This report aims at describing greenhouse-gas balances at this hydrologically affected land in a boreal environment, and is based on a large number of scientific reports.
​Download report >>
Climate project
Emissions of greenhouse gases from peatland managed in forestry and agriculture
Climate project, Mats Olsson 2014-07-07 (Translated from the original Swedish by Jay Hennessy) Download pdf >>
Here you will find information from GME on our site.

Swedish Peat Association
Branschföreningen Svensk Torv • c/o Neova • Arenavägen 33 • 121 77 Johanneshov • Sweden • info@svensktorv.se